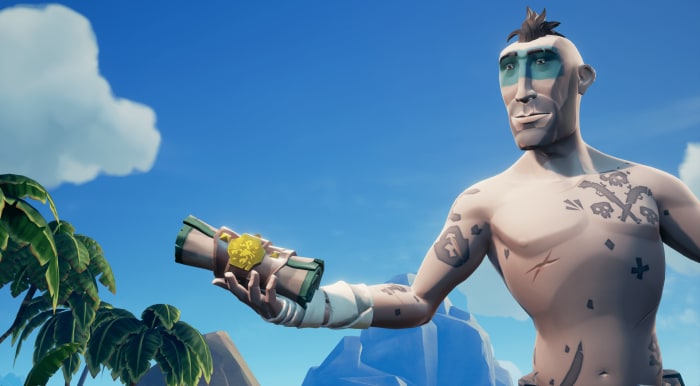 This week's update includes a new type of voyage, time-limited ship skins and combat and weapon balancing.
Update Summary
View the official release notes here.
New "Mercenary Voyage of the Rum Runner" and Loyal to the Coin commendation - View our guide here.
Mercenary Flag, Hull and Sail item skins
Combat and weapon changes
Mercenary Voyage - Loyal to the Coin
The new Mercenary Voyage includes multiple treasure maps, skeleton bounties and cargo runs. It's similar to a Legendary voyage.
Completing a Mercenary Voyage unlocks the Loyal to the Coin commendation, allowing you to buy the new time-limited Mercenary ship items.
Friends Play Free
Every player may invite up to 3 friends to play Sea of Thieves for free for about one week.
Please read the official Friends Play Free page to learn how to invite your friends.
Combat and Weapon Rebalancing
Weapons have been rebalanced to create a smoother combat experience where each weapon has its own benefits. Most notably, the double shot / double gunning "exploit" has been removed.
Swords:
You are no longer slowed down while swinging your sword
If you miss a sword attack, you will no longer be slowed down
Guns:
When switching to a gun, there is a longer animation before you can shoot.
When reloading, you can now shoot/sprint as soon as you hear the "click" with all weapons.
Bullet damage no longer decreases over distance.
Bullets from the Blunderbuss and Eye of Reach now travel faster (it will feel more accurate)
Eye of Reach damage has been reduced slightly to compensate for the above changes.
Eye of Reach hip fire is now very inaccurate outside of a very close range.
Pistol and Eye of Reach no longer knock back enemies you hit.
Other changes..
Ships now have strange cutouts at the front. Who knows what these are for...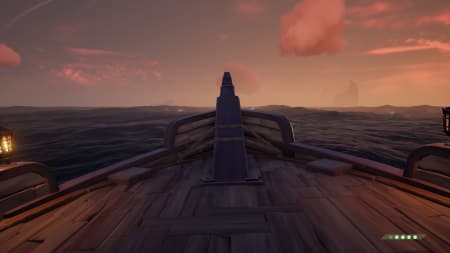 Ships now have kitchens below deck. Who knows what these are for...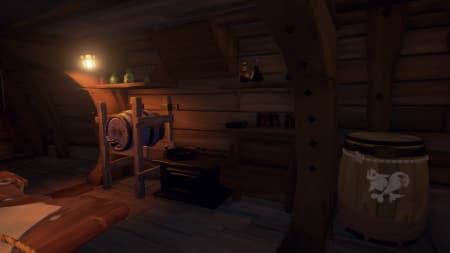 New skeleton fort in The Devil's Roar. It is not active yet, but you can explore it for fun.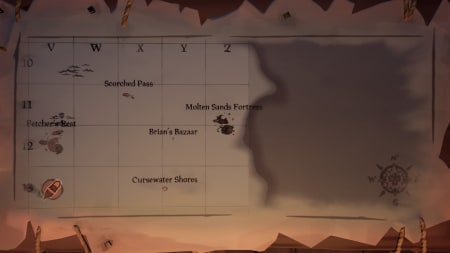 Notable fixes and improvements
New tutorial / onboarding for new pirates.
You can now turn off enemy nameplates and set a keybind for toggling the HUD (aimed at streamers).
Treasure will now float to the surface much faster
Shrouded Ghost Megalodon is now slightly less rare, but still very hard to find.
The Kraken is now slightly less punishing to Sloops.
Additional graphics options for PC players.
---
posted

a year ago

6 Feb 2019 15:30 (UTC)