---
As more information comes out about the next two major updates, we'll update this post.
Pages dedicated to each update will be up soon.
Shrouded Spoils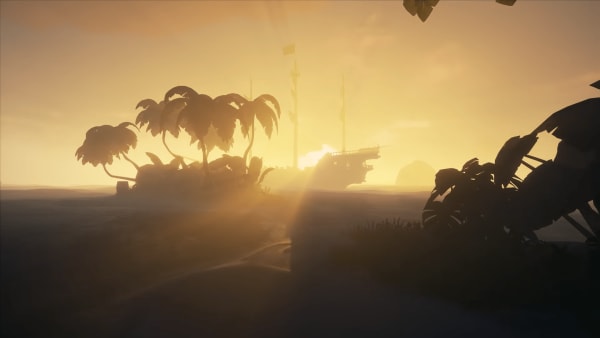 The Shrouded Spoils update focuses on existing content and quality of life changes. It adds some much requested improvements and additions to the game.
Shrouded Spoils will be released "at the end of November".
Key features
Skeleton Ships will now appear in the world / free roam (as well as the existing fights).
Kraken and Megalodon encounters now drop loot.
A new super Explosive Barrel that is 3 times more powerful. It will even damage your own ship if it explodes in the crow's nest.
More ship customization options. Capstan (anchor), cannons and Wheel cosmetic items.
Encounter fog in the world for an eery experience, making it difficult to navigate.
The Arena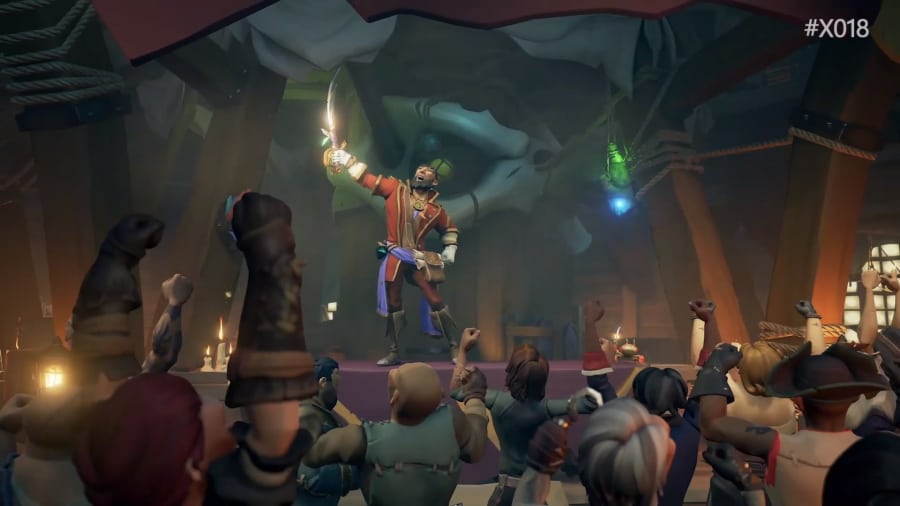 A new focused PvP game mode, separate from the regular "Adventure" mode. You'll choose which mode you want to play in before loading into the game.
The Arena is coming in 2019.
A short, focused game mode where 20-30 minute sessions are viable.
Compete with other crews on a competitive treasure hunt. The crew that turns in the most treasure is the winner. All crews receive the same treasure maps.
New faction, Scurvy Dogs, with new item rewards.
The Scurvy Dog's Tavern will be a social hub for The Arena. It will also be a location to visit in Adventure Mode.
Progression carries between both modes.
Rare are aware of concerns about splitting the playerbase. They are comitted to encouraging people to play both modes. Updates to either mode will often bring benefits to the other mode. Some new systems in The Arena were referenced as being of benefit to Adventure mode as well.